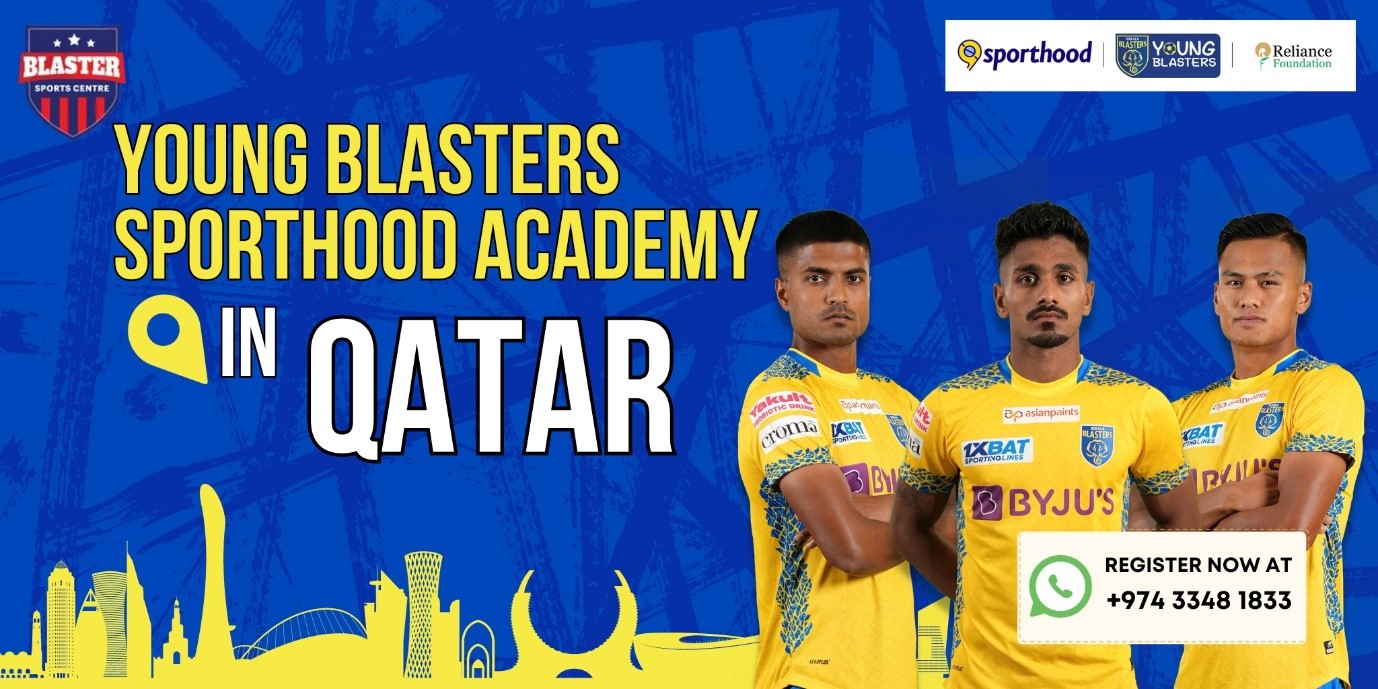 Young Blasters Sporthood Academy: Now In Qatar!
Great news for Indian football fans in the Middle East. Young Blasters Sporthood Academy (YBSA), the grassroots and youth development arm of Kerala Blasters FC has launched its operations in Qatar. With this launch, kids living in Qatar get a chance to get trained as well as scouted to be part of the Youth development system set up by Sporthood in association with Kerala Blasters FC.
The initiative launched in partnership with Blaster Sports Centre, the country partner for Qatar, has started operations in two turfs at the moment. "Our vision is to ensure that we build a pathway for Indian kids playing in Qatar to get an entry into ISL," says Sippy Jose, Managing Director, Blaster Sports Center. In a short span of 3 weeks, the academy has crossed 150 registrations and aims to open many more centers across Doha.
"Today we train 5000+ kids across 125+ locations in India. Some of them are in partnership with schools, some with turfs, public grounds, etc. We aim to follow the same strategy in Qatar as well" says Rahul Thomas, Cofounder & CEO, Sporthood.
Schools/turfs interested in partnering with YBSA can reach out to us at http://www.blastersqatar.com/partnerships
Sahal Abdul Samad's growth both with the club and the national squad is a testament to the quality of footballing talent available in the Middle East. As a club, KBFC is very serious about talent development in the region and we stay committed to the vision of building a bridge for talent to flow from the Middle East to India.

Nikhil Bharadwaj, Director KBFC.
Post setting up the network in Qatar, KBFC and Sporthood plan to expand their presence to other GCC countries as well. Local businesses interested in joining the mission to become country partners of other GCC countries can reach out to us at www.sporthood.in/partner_with_us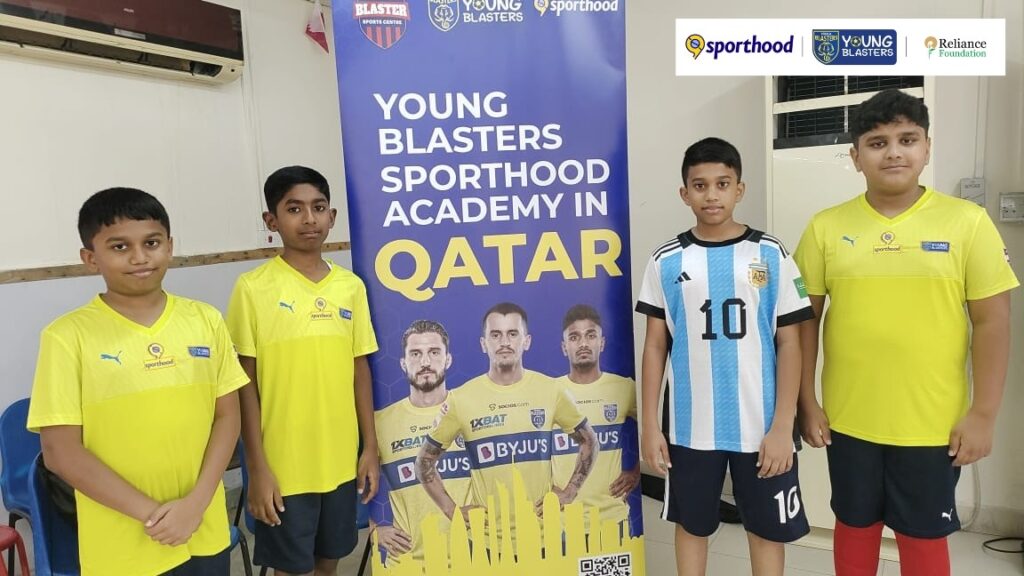 Age & skill appropriate training
At Young Blasters Sporthood Academy, kids are trained according to an age & skill-appropriate curriculum whetted by the technical experts at KBFC. Kids learn and progress between batches at their own pace, while falling in love with the beautiful game.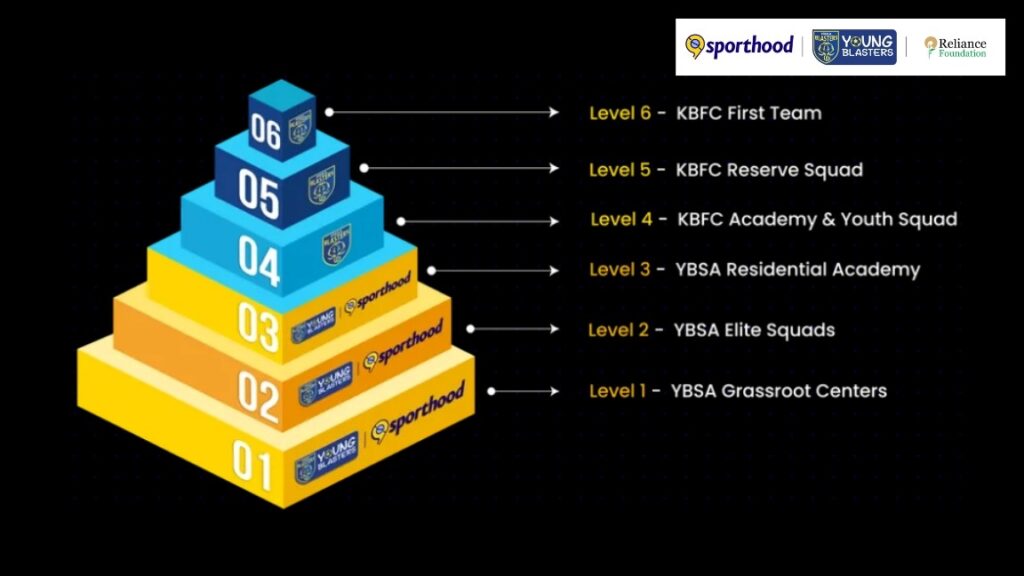 Crafting dreams, one kick at a time
The YBSA system gives ample opportunity for talented youngsters who wish to pursue excellence in football. Kids who enroll with the system in Qatar get access to the entire talent development pyramid which has been built out in India as well, including admissions to our Elite Squads and Residential Academies.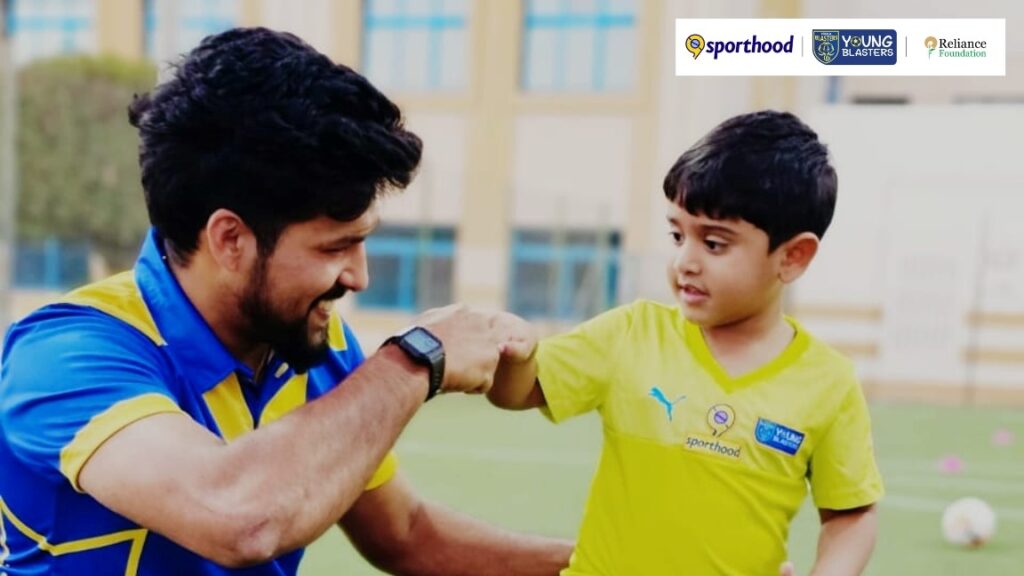 150 Registrations and Counting!
We're thrilled to announce that in just three weeks, we've crossed a significant milestone of more than 150 registrations! This overwhelming response is a testament to the trust and enthusiasm of the expat Indian community living in Qatar.
For all the latest updates on our academy, coaching programs, and upcoming events,
visit our official website at www.blastersqatar.com or reach out to us at +974 3348 1833.
Instagram channel: www.instagram.com/ybsaqatar