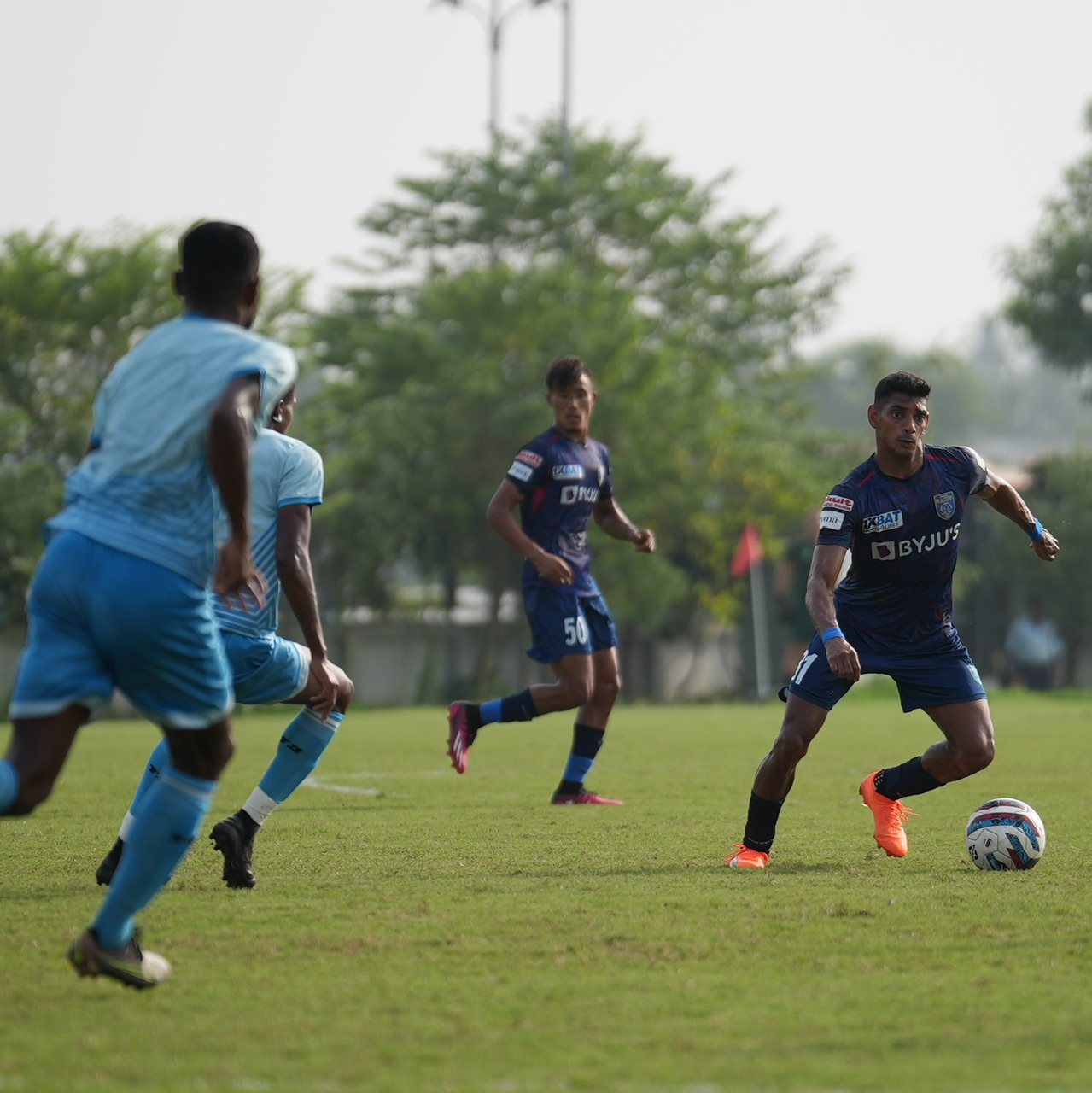 Pre-Season Friendly: Kerala Blasters FC 2 – 3 PUNJAB FC
Kolkata: 27 August 2023: A closely contested pre-season friendly between Kerala Blasters FC and Punjab FC ended in a 2-3 victory for the team from Punjab.
This afternoon, both teams played at the AIFF Center of Excellence in Kolkata with pre-season game time and squad depth being the underlying focus of the game.
An early goal by Punjab FC, Hero ISL's newest team, established the lead, setting up a tussle that continued throughout the first half as both teams attempted to outflank each other through constant attacks. Bidyashagar, in good form, scored the equalizer following a precise ball delivery by fellow statesman Naocha Singh.
As both teams retreated back into the sheds at the end of the first half, the score was 1-1. Entering the second half, Kerala Blasters made as many as five changes to their starting XI, and soon into the second half Punjab FC registered two goals in quick succession to put pressure on the Blasters unit.
Post the 60-minute mark the Blasters again introduced more fresh legs into the game making five more changes at constant intervals ensuring some match-time to every available member of the squad.
Around the 75th minute Miloš Drinčić and Yoihenba Meitei replaced Hormipam Ruivah and skipper Adrian Luna respectively, Miloš the towering Montenegrin center back stepping foot on the pitch for the first time in KBFC colors made an immediate impact when he headed a ball delivered from a corner-kick set piece, making the score 2-3.
As the final whistle blew, both teams shook hands with Punjab FC holding onto their one-goal lead to the end. After the conclusion of this pre-season match, the Kerala Blasters will finish their stay in Kolkata and regroup in Kochi for a few days prior to embarking on the Hala Blasters Tour 2023, which will take place in the United Arab Emirates from September 5 to 16, 2023.
First Half :
GK: Karanjit Singh
Pritam Kotal ,Hormipam Ruivah, Marko Lešković, Naocha Singh, Bryce Miranda, Jeakson Singh, Danish Farooq, Sourav Mandal, Bidyashagar Singh, Adrian Luna
Second Half :
GK: Sachin Suresh
Prabir Das ,Hormipam Ruivah, Bijoy Varghese, Naocha Singh, Bryce Miranda, Jeakson Singh, Danish Farooq, Nihal Sudeesh, Rahul KP, Adrian Luna
Subs : Vibin Mohanan, Mohammad Azhar, Sandeep Singh, Justine Emmanuel, Muhammed Saheef, Miloš Drinčić and Yoihenba Meitei