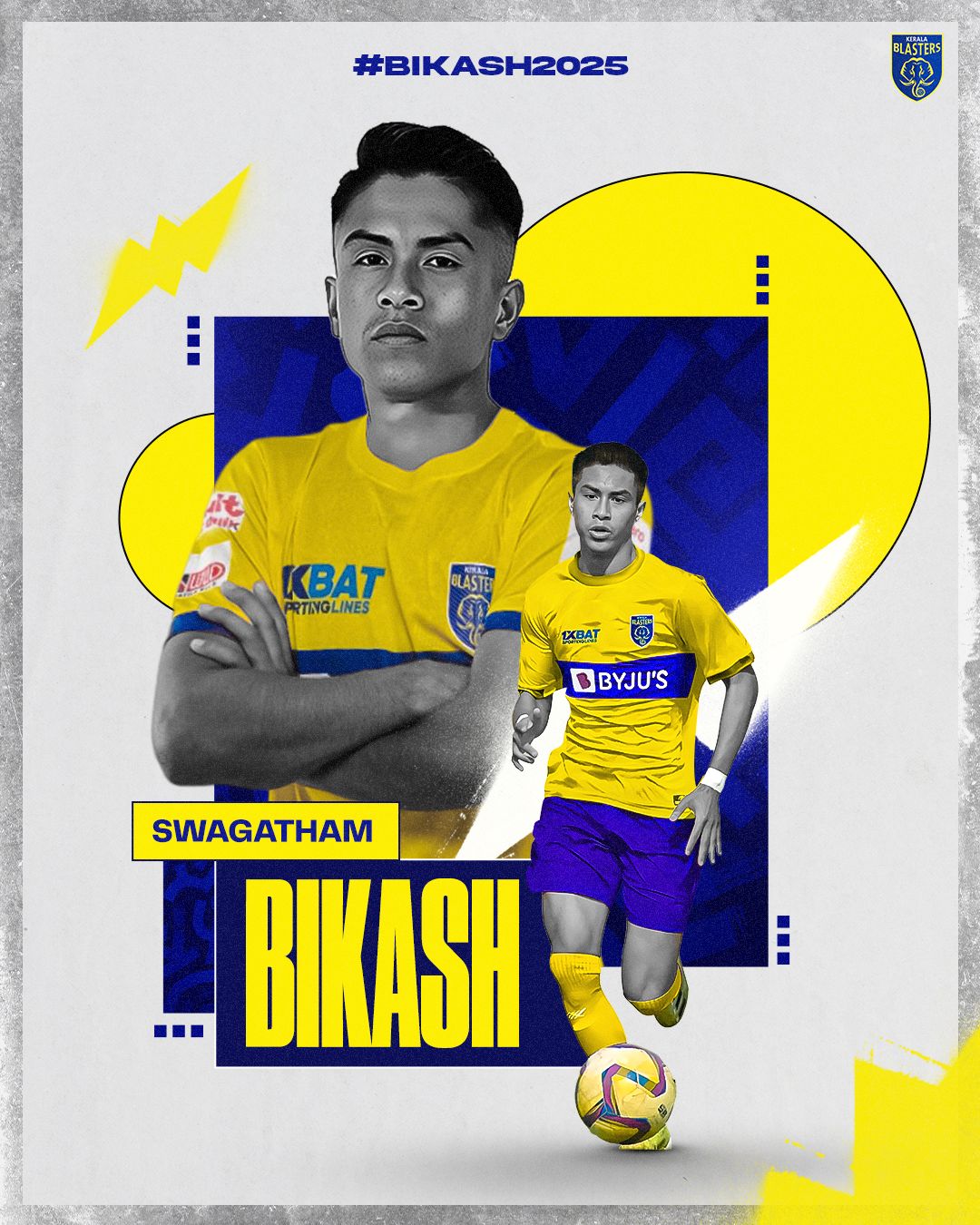 KERALA BLASTERS AGREE DEAL TO SIGN SAGOLEM BIKASH SINGH
Kerala Blasters Football can confirm they have reached an agreement for the signing of winger Sagolem Bikash Singh. The 22-year-old joins KBFC on a two year deal until 2025, with an option to extend.
The Club can also confirm that Bikash will spend the next season on loan at Mohammedan Sporting Club in a move that is expected to help accelerate Bikash's growth as a player.
Commenting on the contract signing of Sagolem Bikash Singh, Karolis Skinkys, Sporting Director, Kerala Blasters, said:
"Bikash is a very exciting prospect who needs regular playing time. At this point we want to give him the time and backdrop that help him develop further as a player. We wish his stint at Mohammedan Sporting Club would help him further his progress and be an option for Kerala Blasters in near future"
Sagolem Bikash Singh said:
"Being on the radar of a Club like Kerala Blasters is very heartening for me. While I am delighted to sign with this great Club, currently, my focus is on the tenure at Mohammedan Sporting Club. I hope to learn as much as possible during my time there and comeback with that experience under my belt. I want to thank the Club for trusting me and ensuring that my progress continues in the best way possible"
The talented winger from Manipur, who spent the last season with TRAU FC in the Hero I-league, recorded 3 goals in 22 appearances. Offering tremendous flair, versatility, and the ability to fit anywhere across the attack, the addition of Sagolsem Bikash Singh will further boost an already growing core of young players at the Club.
Bikash will gain further experience in the Hero I-League continuing his progress in a new environment, while being closely monitored and supported by Blasters staff.
Everybody at the Club would like to wish Bikash the best of luck this term as we follow his progress with Mohemaddan SC.