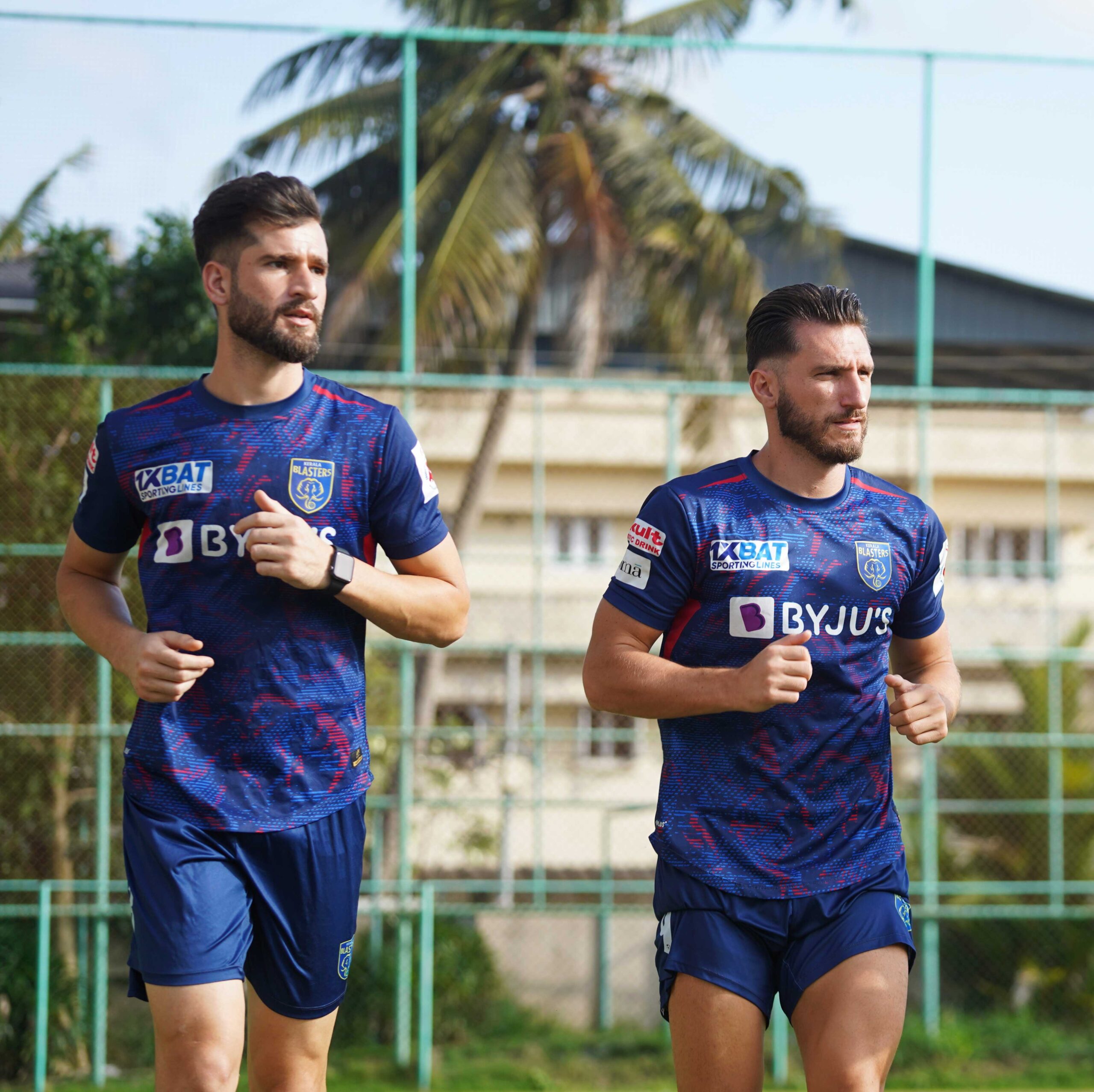 KBFC is all set to kick off Durand Campaign!
As the curtain closes on the first leg of preseason, the excitement is palpable in the air as KBFC embarked on an exhilarating first month of preseason training, igniting their preparations for the imminent Durand Cup.
Under the watchful guidance of the coaching staff, led by the head coach and his support team, the players dedicated themselves to a rigorous regimen of training sessions, cultivating essential skills, refining tactical prowess, and forging team cohesion.
In a series of friendly matches against local clubs Maharajas College and Kovalam FC, the Blasters aimed to fine-tune strategies, grant playing time to players, and explore various technical and tactical combinations. Central to the training camp's agenda was the cultivation of match fitness – high-intensity drills, endurance conditioning, and simulated matches were rigorously employed to ensure optimal physical
preparedness while minimizing injury risks. Noteworthy individual performances highlighted both new signings' seamless integration and emerging talents' promising potential, promising a dynamic blend of experience and youthful vigor.
Beyond the pitch, the camaraderie among teammates blossomed, fostering unity through shared experiences and team-building activities. As the first month concluded, Kerala Blasters stand on the cusp of intensifying their preparations, poised to enter the Durand Cup arena with unwavering determination, a united front, and a well-honed game plan, ready to showcase their progress.
The team has already touched down in Kolkata and had their first set of training sessions. The Blasters will face Gokulam Kerala FC in their opening encounter on August 13.