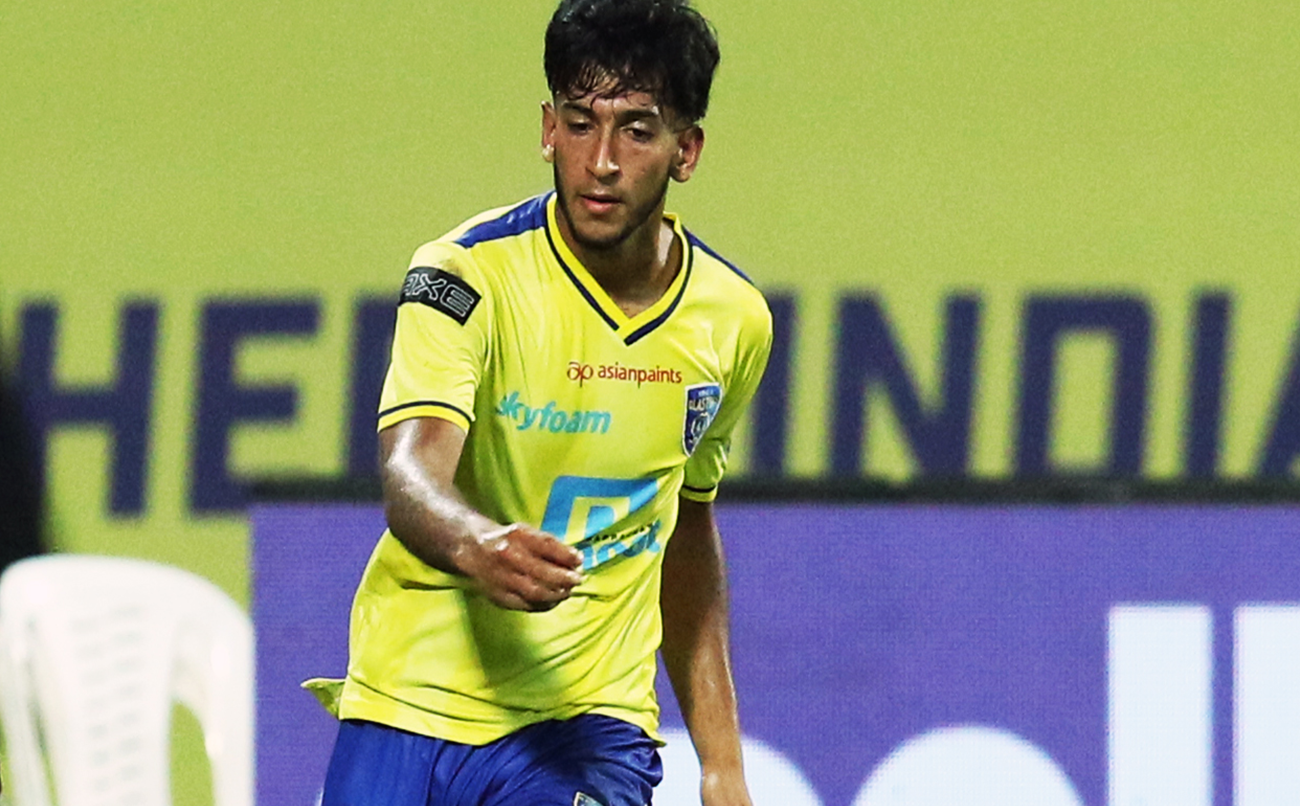 A TEAM FOR THE FUTURE
March 7, 2020 would go on to be remembered as a very important day for Kerala Blasters in the years to come. It was on that day that the club's Reserves team beat Gokulam Kerala FC in the finals of the 2019-20 Kerala Premier League (KPL), as we went on to lift the trophy for the first time in the tournament's history. The result was surprising for many people including die-hard fans of KBFC, but it also marked a sign of things to come as the club's youth development policy finally started receiving positive attention from all across the state.
It was in 2017 that KBFC began taking youth development seriously, as we appointed Thangboi Singto, C Shameel and Renjith TA to oversee the development of our Reserves' team and youth teams. Under them, the club started fielding strong sides in the I-League 2nd Division and various youth teams and regional competitions. We have also succeeded in developing some excellent youngsters like Sahal Abdul Samad (currently plays for KBFC senior team and the Indian football team), Mohammad Rakip and others.The future also looks bright for Kerala Blasters as we have since elevated our focus on youth development to a much higher level. While most of the other Indian Super League (ISL) sides are keen on having more established names on their books, we are looking at young promising talents.
The club recently published a list of seven Reserves' team players who have been promoted to the pre-season squad ahead of the 2020-21 season. The list includes Muheet Shabir, Gotimayum Muktasana, Ayush Adhikari, Nongdamba Naorem, Shaiborlang Kharpan, Kenstar Kharshong and Naorem Mahesh. Among them, Shabir, Muktasana and Kharpan have been with the club's Reserves team over the past few years, Naorem and Adhikari spent last season on loan with Mohun Bagan and Indian Arrows respectively. Mahesh and Kharshong were signed for KBFC's Reserves team last season, but their deals were made permanent earlier this year.
KBFC also named a total of 19 confirmed first-team players ahead of the upcoming season, and two of the biggest names – Sahal and Arjun Jayaraj – are stars who have risen through the ranks at the club. In addition, the Yellow army also secured the signings of Prabsukhan Gill, Nishu Kumar, Rohit Kumar, Puitea, Givson Singh, Ritwik Das, and so on along with handing out long-term contracts to Jeakson Singh, Rahul KP and Prasanth K – making no secret of our long-term plans under the new head coach Kibu Vicuna and sporting director Karolis Skinkys.
In an interview with Manjappada – a fan group of the club in April – Coach made it clear that he is keen to build a team for the long-term at the Kerala Blasters. He also revealed that players like Rahul KP, Sahal, Jeakson, and Nishu and so on will have an important role to play in the next few years, thereby highlighting his plans for our club's future.The Indian Super League (ISL) began in 2014, and in the first three years, Our club announced themselves really well in the top competition, reaching the finals twice during this period. But the club has since gone on a transitional phase, depending mainly on our foreign players to deliver results. This particular tactic has backfired more often than not, with the side not finishing in the top-four in any of the past three seasons.
With the ISL all set to include the '3+1 foreigners' rule from the 2021-22 season, it is high time that all clubs reduce their dependence on overseas names. By including a whole lot of up and coming youngsters in their rosters this season, we have already made a step in the right direction. Working with youngsters is a tricky process – sometimes it may not guarantee immediate results. However, it remains undoubtful that with time, KBFC are likely to develop as a major force in the ISL, if we succeed in moulding these young players and making them strong enough to play in the top competition.