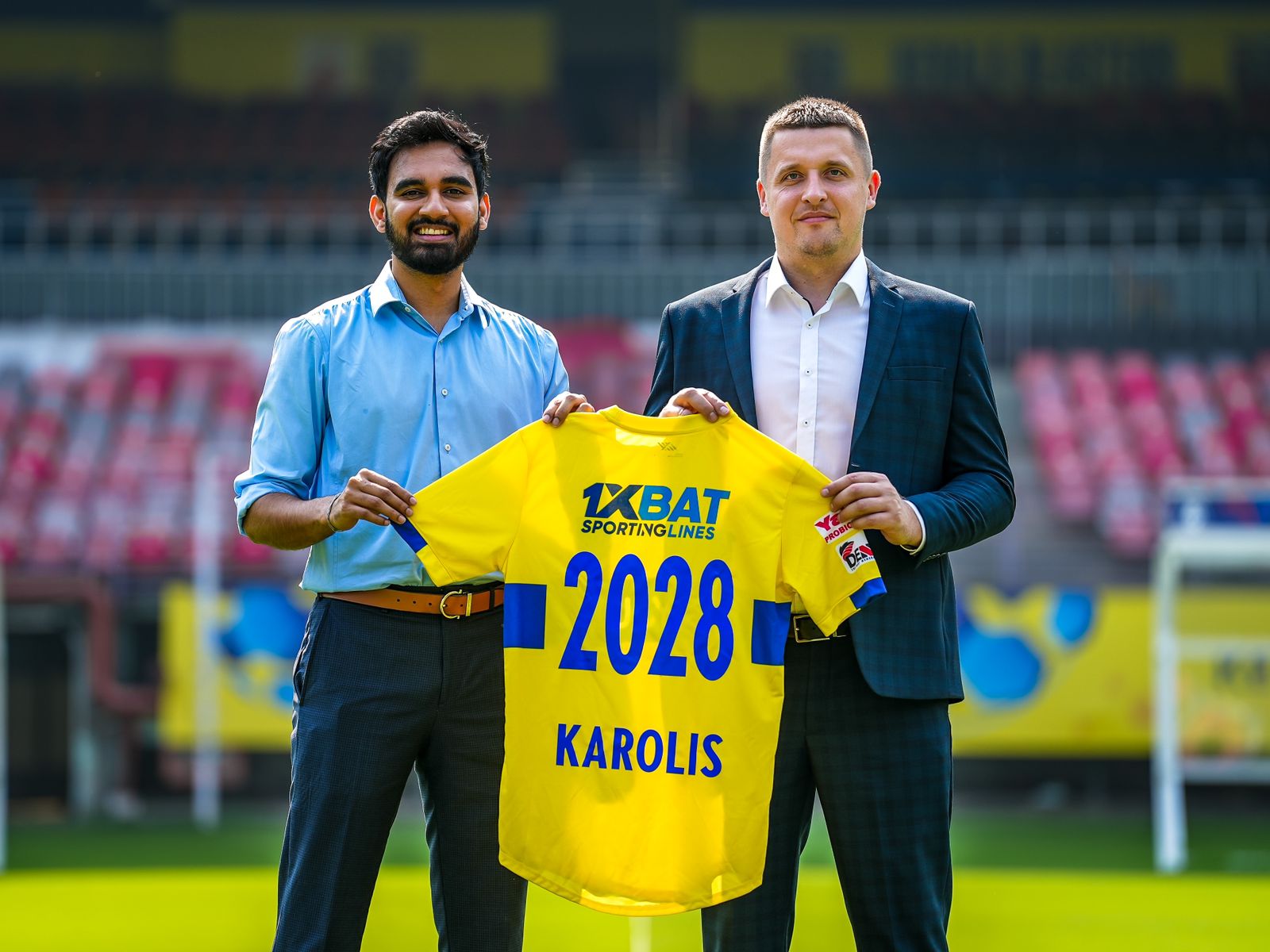 KERALA BLASTERS FC EXTENDS CONTRACT OF SPORTING DIRECTOR KAROLIS SKINKYS UNTIL 2028
Kerala Blasters FC announces the extension of Karolis Skinkys as the Sporting Director of the club for 5 more years. The contract is set to keep him in his role, at the helm of all sporting affairs, until 2028.
Karolis, who joined KBFC in 2020 as part of a major strategic restructure by the management, has been instrumental in the growth and success of the club's sporting activities. In his tenure so far, the club qualified for consecutive playoffs for the first time in club history. The team also finished as runners-up in the Hero ISL 2021-22 season, setting numerous club records along the way.
Under his guidance, the club made significant strides in its youth development activities. Along with improved performances of the youth teams, a great emphasis was placed on creating an effective player development model. With a revised focus on setting a clear pathway into the first team, numerous academy players have been promoted to the first-team over the last few years.
Commenting on the contract extension, Kerala Blasters FC Director Nikhil Bharadwaj said, "Karolis is an integral part of our Blasters family and we are delighted to extend our cooperation for 5 more years. It is an important move for the club as we aim to build on two consecutive playoffs and further our sporting ambitions. This extension also gives us a strong base to continue our work across all sporting functions of the club with consistency. Karolis is a thorough professional and I look forward to a long and fruitful association together!"
"Kerala Blasters means a lot to me. Special place, special club and special people. I would like to thank the ownership & management for trusting me and giving me the opportunity to continue building our organisation. From the moment we started working together, I believe we've done a good job but the best is yet to come. We have met several objectives so far and are heading in the right direction to become a consistent contender in the ISL. It is where Kerala Blasters needs to be. My target is clear and simple. I want to win titles with Kerala Blasters and to continue our steady growth across all sporting areas." said an elated Karolis upon extending his contract.
With this extension, Karolis will continue to drive all aspects of team selection, scouting & recruitment, and youth development, in order to oversee the continuous, effective and efficient build up of the club's sporting activities.