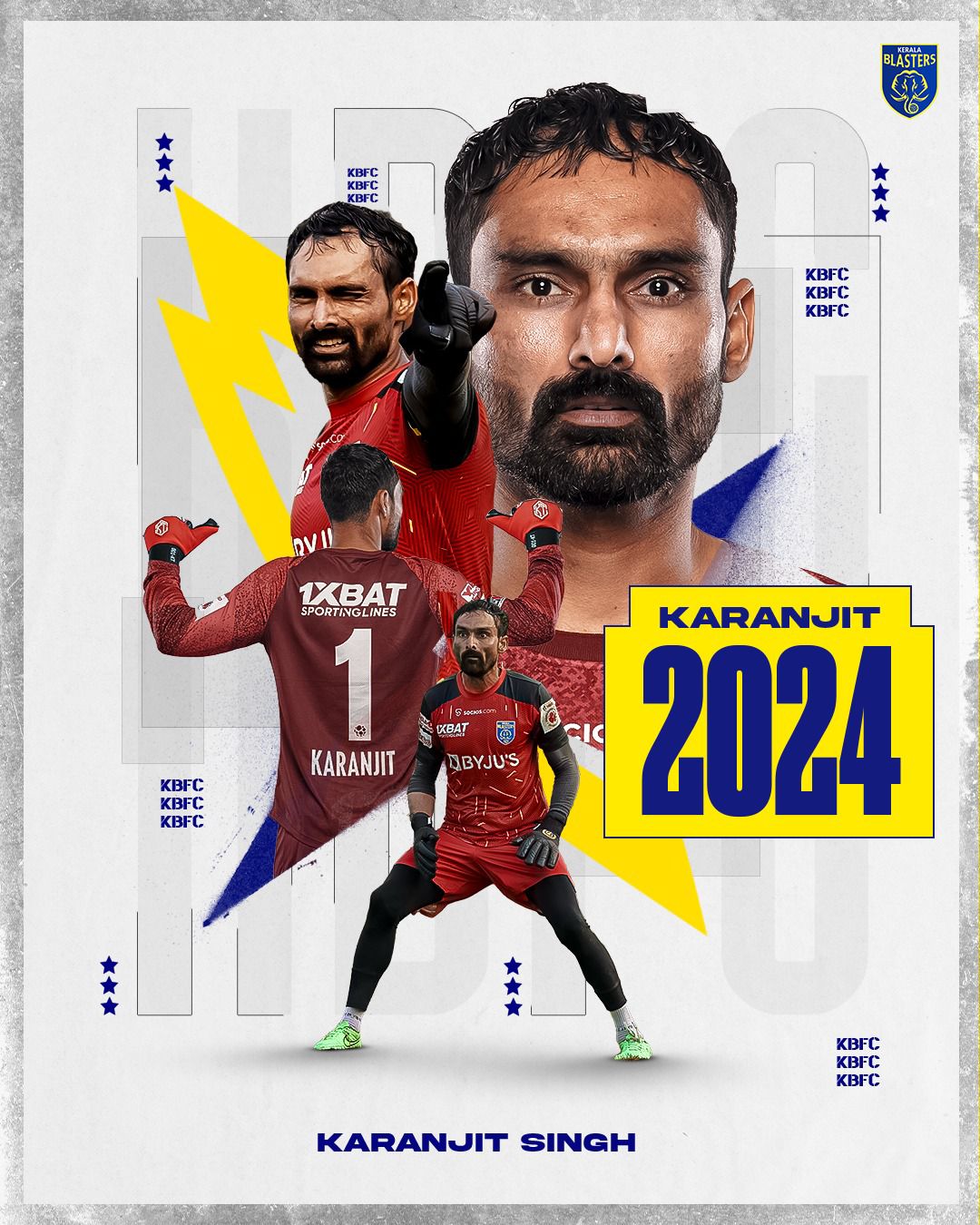 Karanjit Stays!
Kerala Blasters FC would like to announce that we have extended the contract of veteran goalkeeper Karanjit Singh for a period of one year, extending his stay at the club till 2024. This extension will see Karanjit Singh continue in his role as a part of the Kerala Blasters' goalkeeping unit.
Commenting on the contract extension of Karanjit Singh, Karolis Skinkys, Sporting Director, Kerala Blasters, said:
"Karanjit has a wealth of experience that holds our entire goalkeeping squad in good stead. His work ethic and bonding with the coaches and the rest of the squad make him a team player to the core. I hope he has a good upcoming season with us."
Karanjit Singh said:
"This will be my third season at Kerala Blasters, and the experience that I have had and the friends that I have made at the club are truly close to my heart. I hope to contribute in every way possible to the success of the team in the next season."
The club would like to congratulate Karanjit and wish him the best for his upcoming tenure.