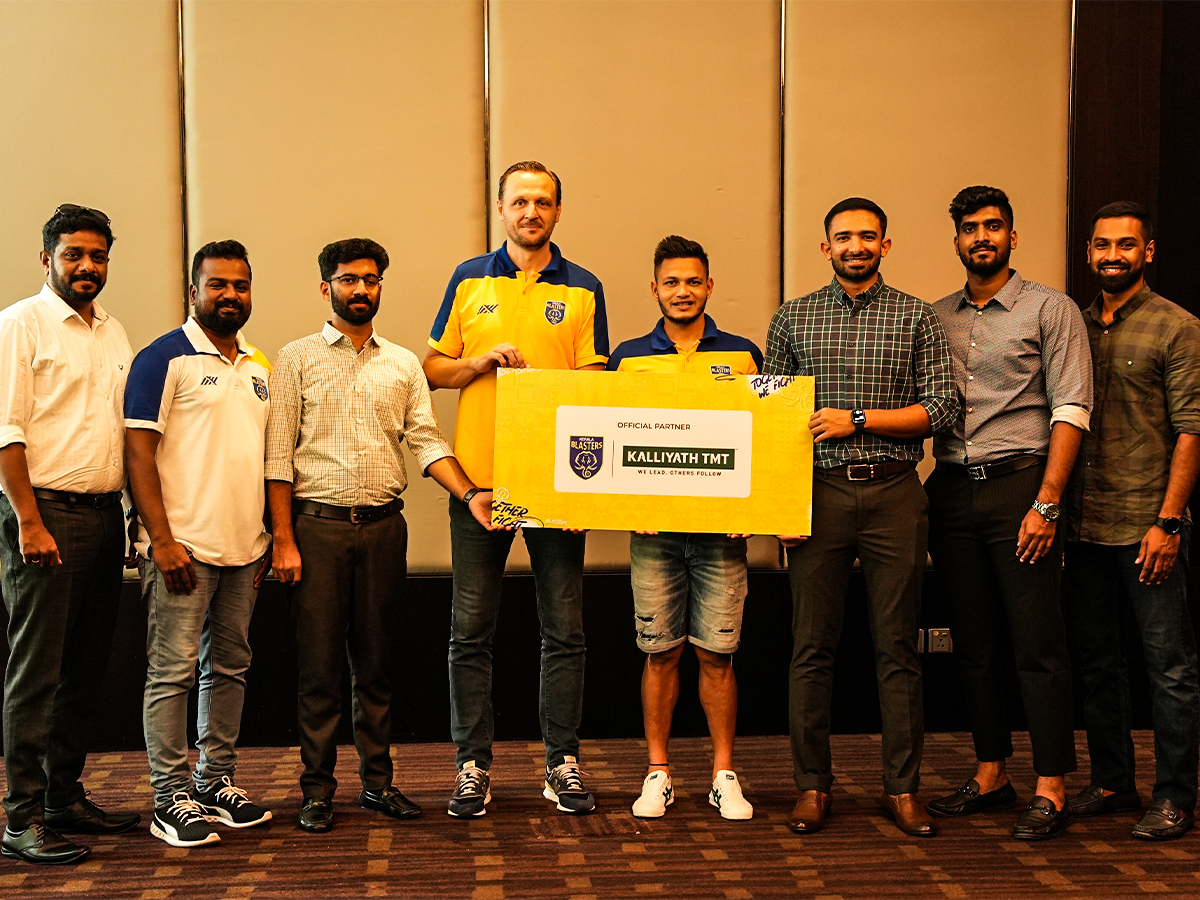 Kalliyath TMT partners with Kerala Blasters FC
Kerala Blasters FC is delighted to announce Kalliyath TMT as their official partners for Hero Indian Super League Season 2022-23.Established in 1929, Kalliyath Group became renowned for its commitment to superior quality and fair-trade practices in the steel industry. At the forefront of leading the steel industry to greater heights by introducing innovative steel products and revolutionary manufacturing processes in south India, Kalliyath TMT singlehandedly molds the face of the TMT steel bar production in Kerala and has made historical benchmarks in the structural steel industry by achieving the Green Pro certification and British Standard certification for export quality excellence.
Dirsha K Mohammad, Executive Director, Kalliyath TMT said, "We are extremely happy to support Kerala Blasters FC by being their official partner. We believe that playing football takes strength from within and ISL is a great platform for all football players to show their power and skills. Kalliyath TMT is excited to support Kerala Blasters FC this season and experience the magic of football."
"Kerala Blasters FC warmly welcomes back Kalliyath TMT, a legacy brand that has been around for almost a century. They have been the pioneers of TMT steel bars in South India, and the club looks forward to collaborating with the brand and build a strong association" said Nikhil Bhardwaj, Director, Kerala Blasters FC.