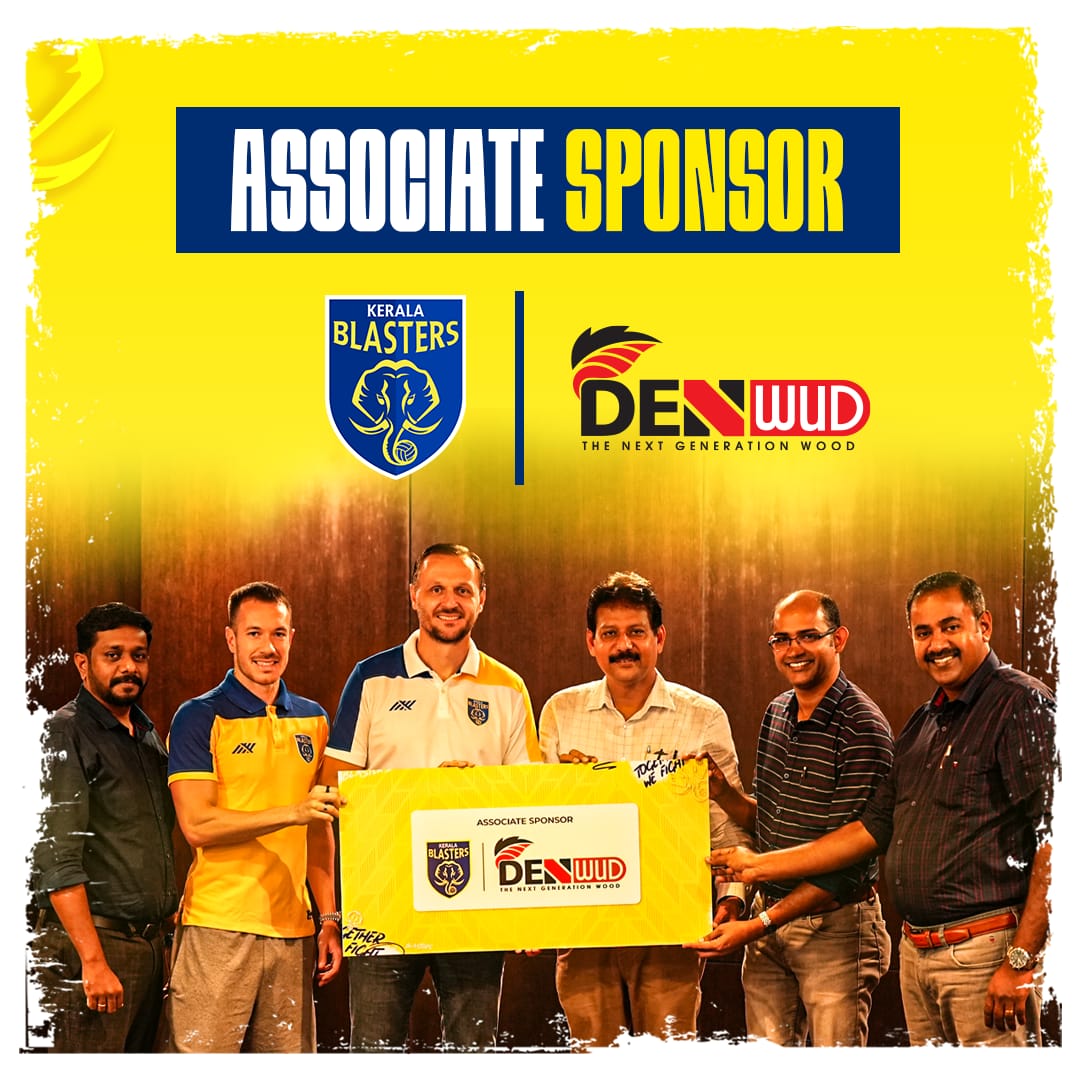 Denwud partners with Kerala Blasters FC
Kerala Blasters FC is proud to partner with Denwud, one of the leading PVC board and furnishing material businesses in domestic and international markets as their 'Associate Partner' for the upcoming season of Indian Super League. Denwud caters to almost all parts of India and the Middle East with various products in the construction and furnishing business. As part of the association, the Denwud logo will appear on the jersey sleeve of the Official Kerala Blasters FC kits.
"We are thrilled to associate with the Yellow Army, it gives us immense pleasure to extend our support to Kerala Blasters FC as its Associate Partner. Football is deeply ingrained in Keralites' hearts and we are happy to contribute to the growth of a sport, especially by associating with one of the leading football clubs in the country" said Jibin C Easo, Director, Denwud.
"We are delighted to welcome Denwud to our family as they join our diverse group of partners for the upcoming season. We thank them for placing their trust in Kerala Blasters and thoroughly look forward to having a successful partnership together," said Nikhil Bhardwaj, Director, Kerala Blasters FC.